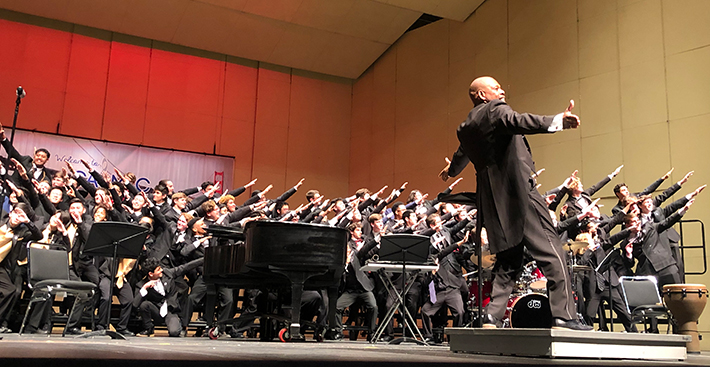 The Program
Since September 2013, Resounding Achord has assisted high school students who are unable to afford the participation fee for the California Choral Director's Association (CCDA) Honor Choirs. A number of our founders were involved in honor choirs when they were in school, and we recognized as an organization how impactful these programs can be for students.
In that first year, Resounding Achord Productions provided the $100 participation fee for 6 students. We have continued to expand this program over the years, and we are pleased to be able to offer 50 scholarships for the CCDA Coastal and Central Region Honor Choirs, and 10 scholarships for the CCDA All-State Honor Choir.
The Process
For the CCDA regional honor choirs, we require that each student-teacher pair fill out an application that provides justification for the need of the scholarship. The application deadline is usually mid-October—tied to the CCDA schedule.
Note: Details for the CCDA Regional Honor Choirs scholarship application process will be announced shortly.   
For more information about the scholarships, send an email to our Artistic Director. For more information about the honor choirs, please visit http://calcda.org/calendar-of-events/honor-choirs/.
History of the Program
Year
# Regional Scholarships
Awarded
# State Scholarships
Awarded
Total Scholarship
Funds
2013-14
6
—
$600
2014-15
28
—
$2,800
2015-16
44
9
$6,300
2016-17
63
10
$8,300
2017-18
46
13
$7,330
2018-19
48
11
$7,110
2019-20
50
10
$8,600
2020-21
No program
General support for virtual program
$5,000
Totals
287
53
$46,240
Honor Choir Scholarship Program