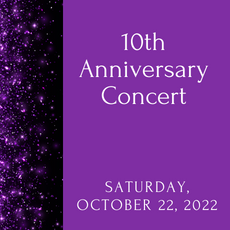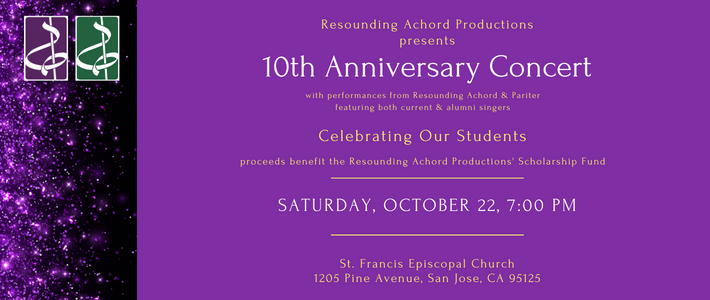 Resounding Achord Productions is turning 10! This special event, featuring both Resounding Achord and Pariter, will raise funds for our honor choir scholarship programs. It features music selected by our singers and community members from past concert programs. A wine and dessert reception will immediately follow the performance.
Date: October 22, 2022, 7:00pm
Location: St. Francis Episcopal Church, 1205 Pine Avenue, San Jose, CA
Cost: (online and door prices are the same)
Children 18 and under: Free
Collect students: $15
Adults: $30
VIP — Scholarship Supporters: $100 (70% tax-deductible, includes preferred seating and a special token of our appreciation)
COVID Mitigation Procedures: Medical-grade air filters will be running during the concert. For the safety of the performers, masks are required for all audience members. COVID vaccinations, including available booster doses, are highly encouraged.