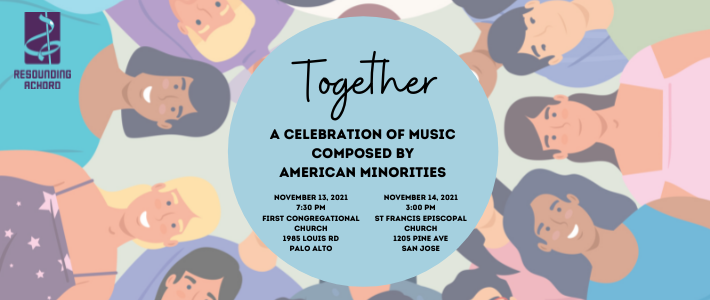 Resounding Achord is proud to present a program that celebrates our return to in-person singing with music by minority composers of all kinds, including women, immigrants, people of color, and members of the LGBTQ community. Each piece focuses on the pursuits of life that bring us all together. Selections include a new composition by Carlos Cordero, "¡Ayúdame! (Venezuelan Plea for Life)," Tesfa Wondemagegnehu's beautiful "Love Is," and the celebratory "On This Road" by Andrea Ramsey.
Together we breathe, we worship, we join, we understand. We persevere, we nurture, we hurt, we heal. We play, and we love. Together.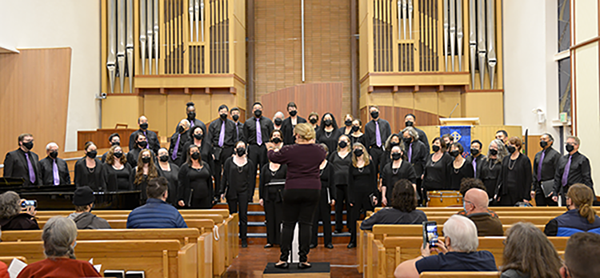 This concert was performed on Saturday, November 13, 2021 at First Congregational Church in Palo Alto, and Sunday, November 14, 2021 at St. Francis Episcopal Church in San Jose. A video recording of the Sunday performance is available at: https://www.youtube.com/watch?v=RtJVwM_cI2U.
Click here for the full concert program.