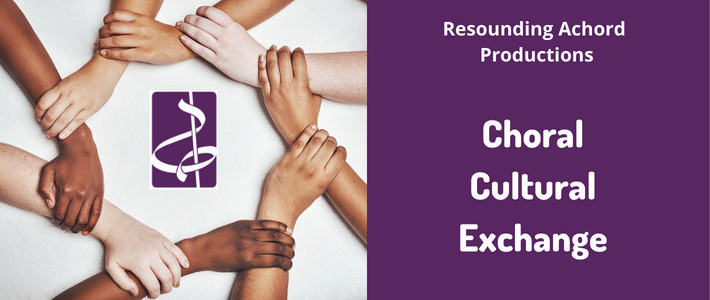 Resounding Achord Productions' mission is to create a thriving and welcoming artistic community through musical accessibility, community involvement, and educational outreach. Outreach, we feel, is critical to building our community, and we are constantly looking for new outreach avenues. One of our singing members came to us with an idea to create a program that brings together choral organizations from many different ethnic communities to share in a day of song, and we are excited to bring her idea to life.
Resounding Achord Productions will perform with 3-4 choirs from diverse ethnic backgrounds for this event. Each choir will share 10 minutes of music, and all choirs will combine for at least one piece as the concert finale. The choirs will have social time available during the day to share their musical and cultural interests.
Friends and family members of the choirs are welcome to attend the performance — their admission is free. Donations are gratefully accepted to help offset the cost of the event. Preregistration of general audience members is requested.
When: March 18, 2023
3:00 pm performance
Location: St. Francis Episcopal Church, 1205 Pine Avenue, San Jose, CA